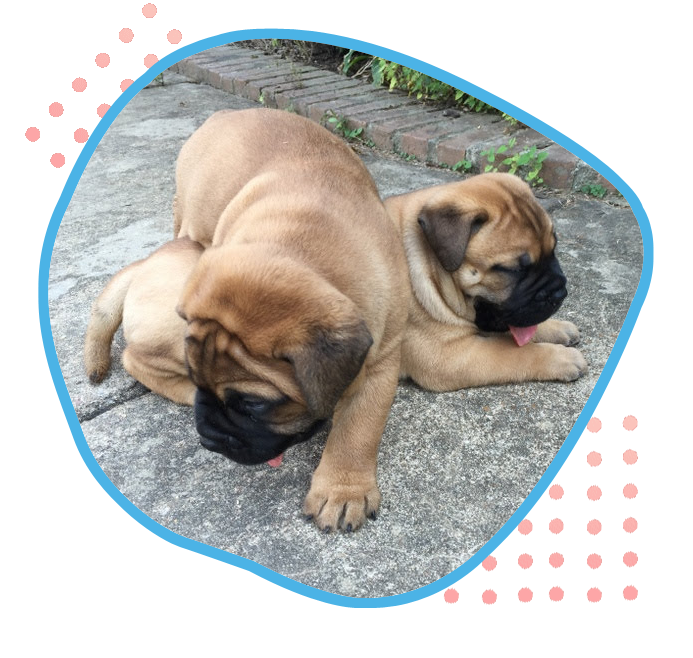 Quality & Experience
Welcome to

Castle Hill Bullmastiffs

We are a small kennel located in Oakland, TN, which is about 30 miles east of Memphis, TN.

I retired after working my entire life in accounting. My retirement dream was to raise dogs when I retired, which was in 2010. I have always loved animals, any kind of animal, but especially dogs. I have owned every breed of dog, because they have all been "mutts". You name it, part German Shepherd, part Collie, part Lab, and on and on. In 2002 I became owner of a part Bullmastiff. I had recently moved into a new home (which at the time was a very rural neighborhood). My son said: "you know Mom, if somebody broke in, they could really do some damage". He suggested that I get a large dog to deter any uninvited guests. So off to the local shelter we went and picked out Sampson.

Sampson was my heart and I began researching Bullmastiffs. This was my breed! This was the dog I wanted to raise when my anticipated retirement date arrived. I have probably read every site on the internet regarding bullmastiffs. I knew if I was going to breed dogs that I wanted to breed the right way. I read books, went to dog shows, joined a kennel club, found new friends… I was all consumed with my next venture.