Litters Jan 2016
Also - See pictures of 1 year old puppies from Lacey and Howards last litter under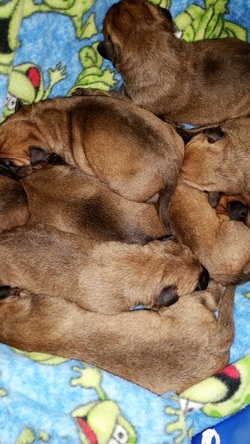 Lacey's last litter was so perfect, we did a second breeding with Kandoo's Howard. Introducing this beautiful new litter! Kandoo's Howard's Magic and CH Chantilly Lace Born January 21,2016 - Available March 19, 2016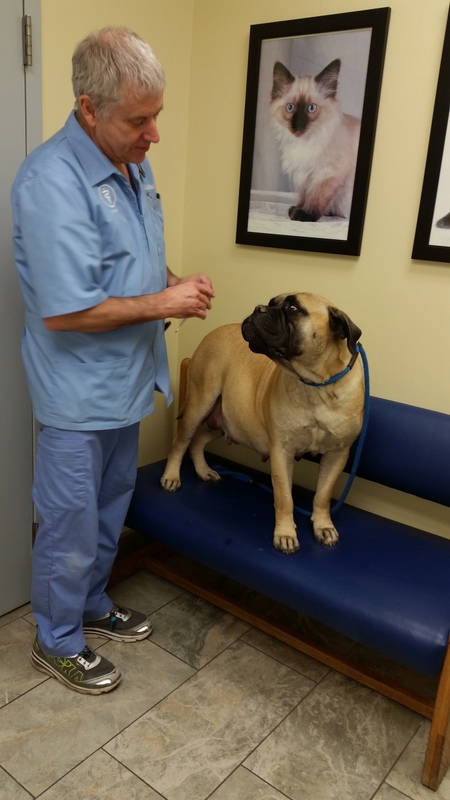 The Day Before. Lacey is so ready.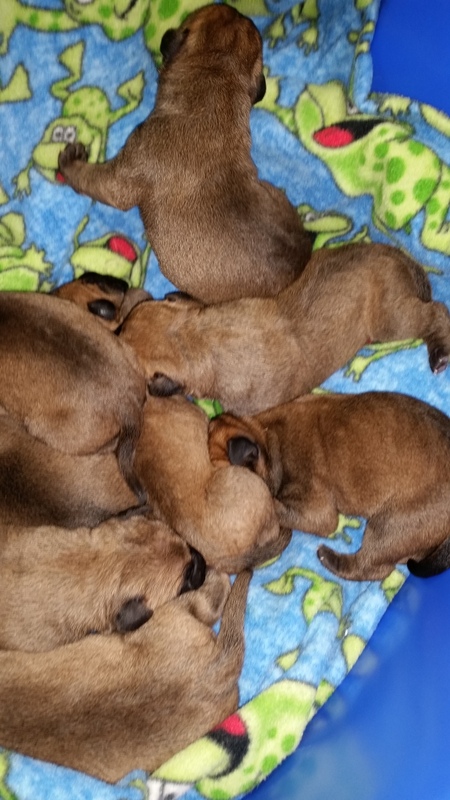 First Night Home. So Precious!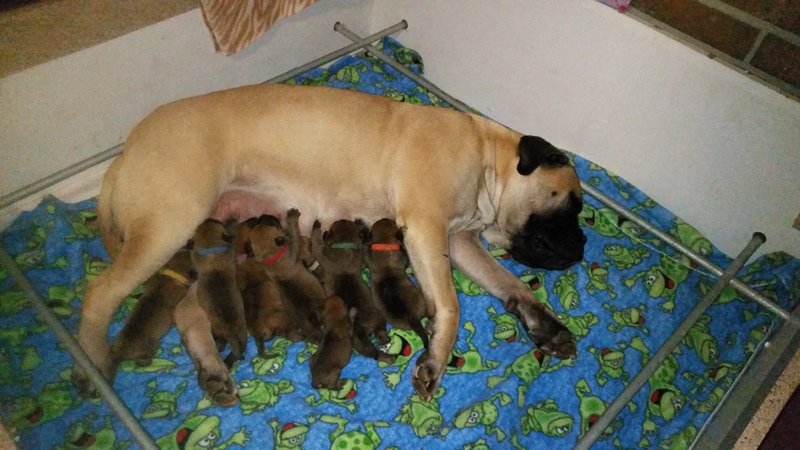 Lacey is such a good Mom!
Seven Babies - 4 males and 3 females. Growing so Fast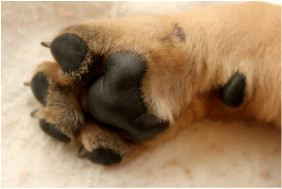 Green Boy - "Peyton"- 5-1/2 weeks ​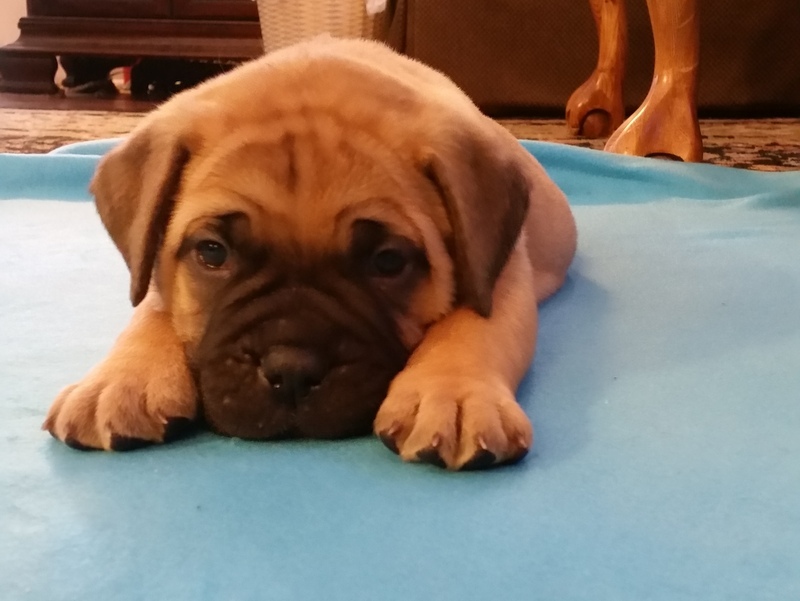 5-1/2 WEEKS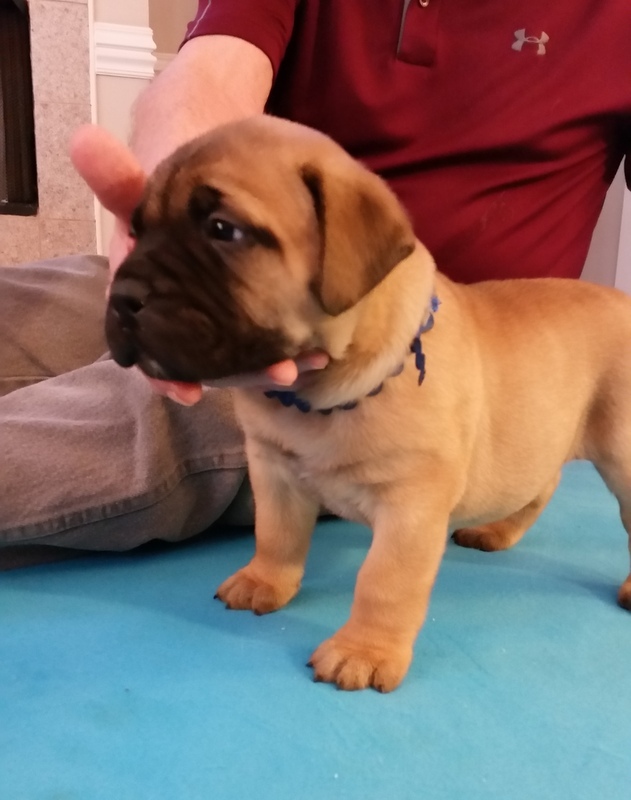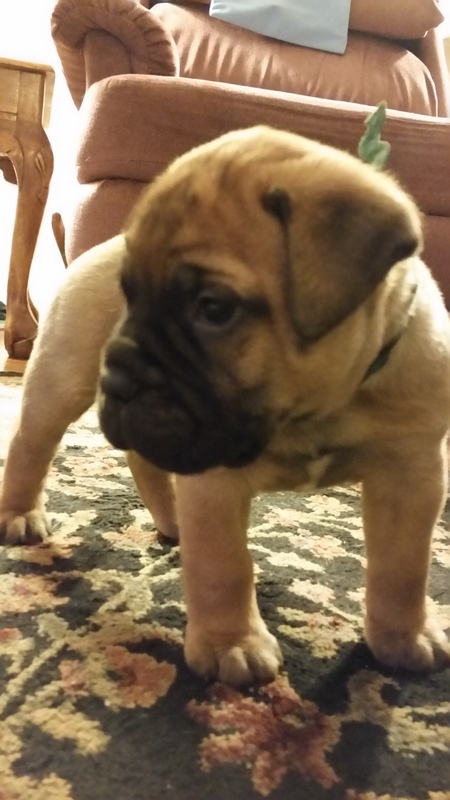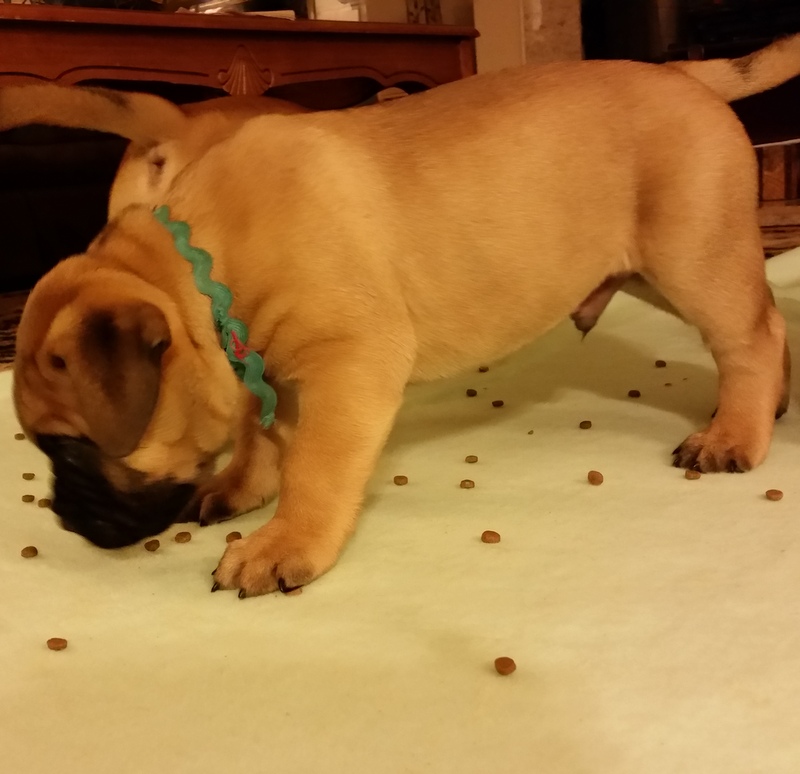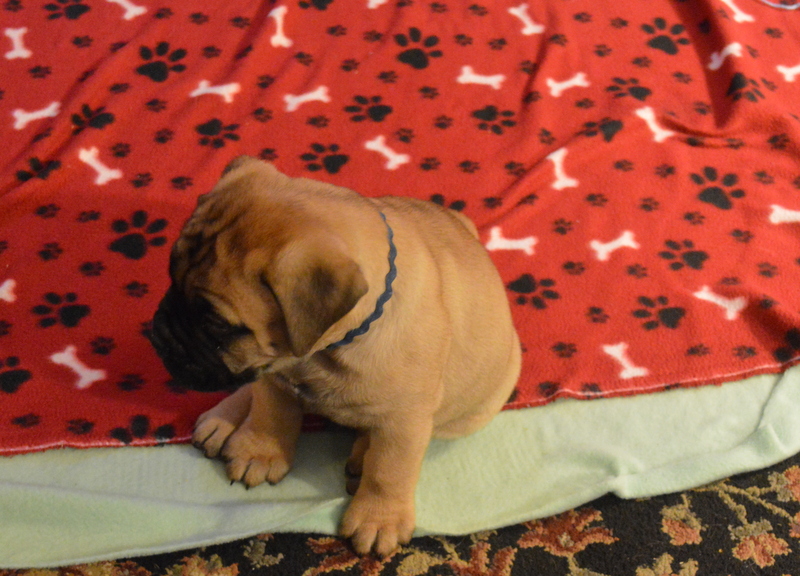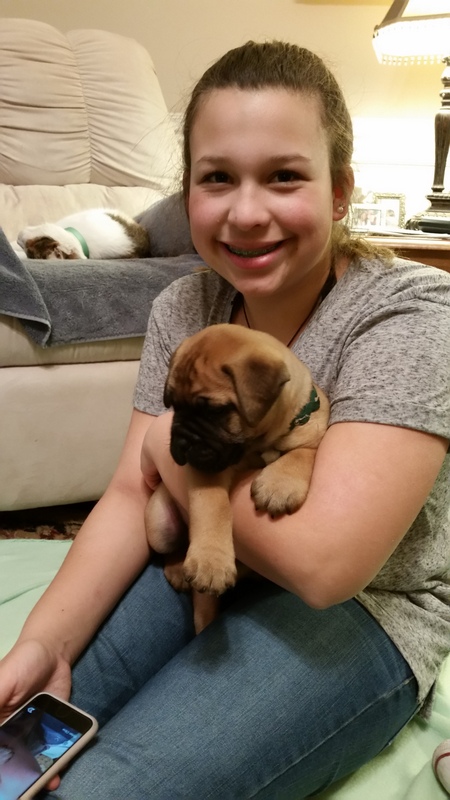 Blue Boy - "Jake" 5-1/2 weeks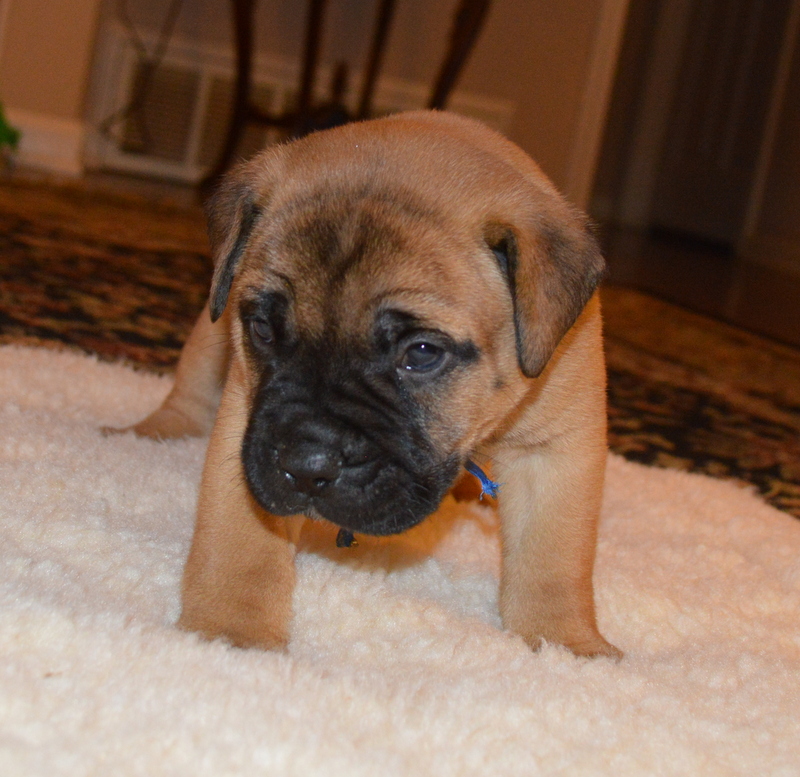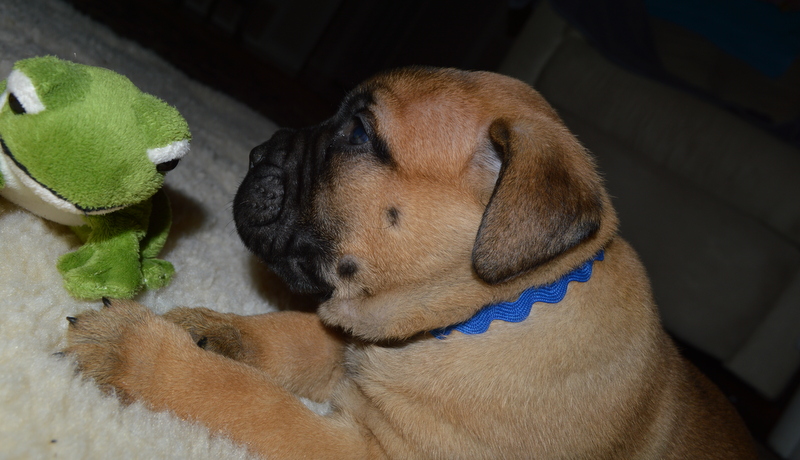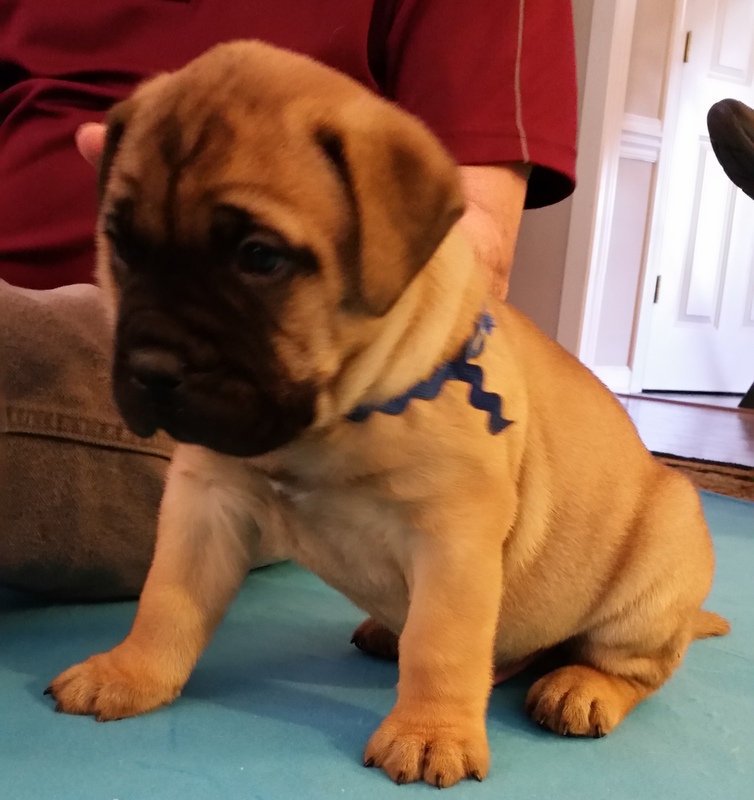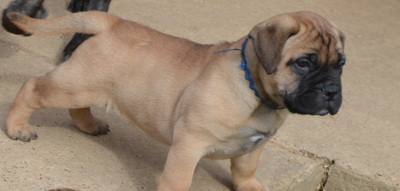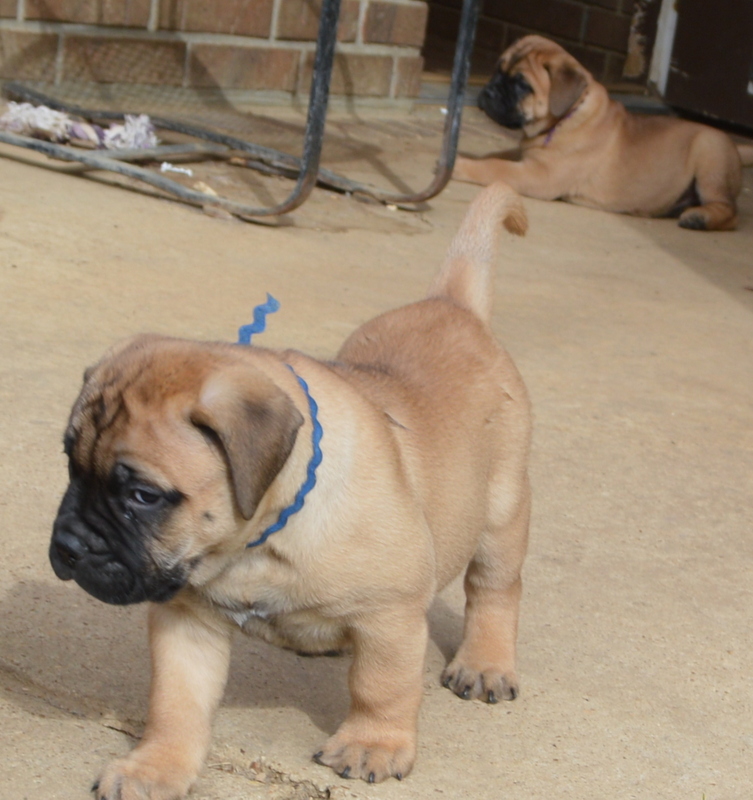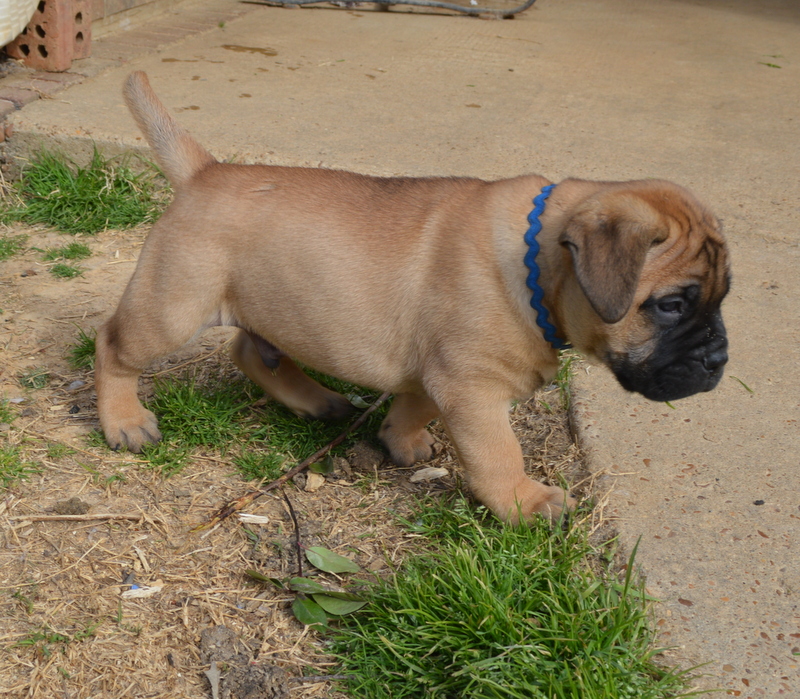 Yellow Girl - "Faith" - 5-1/2 weeks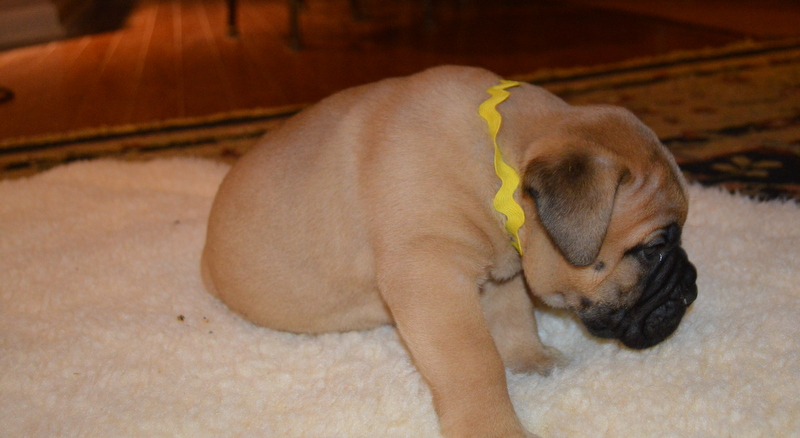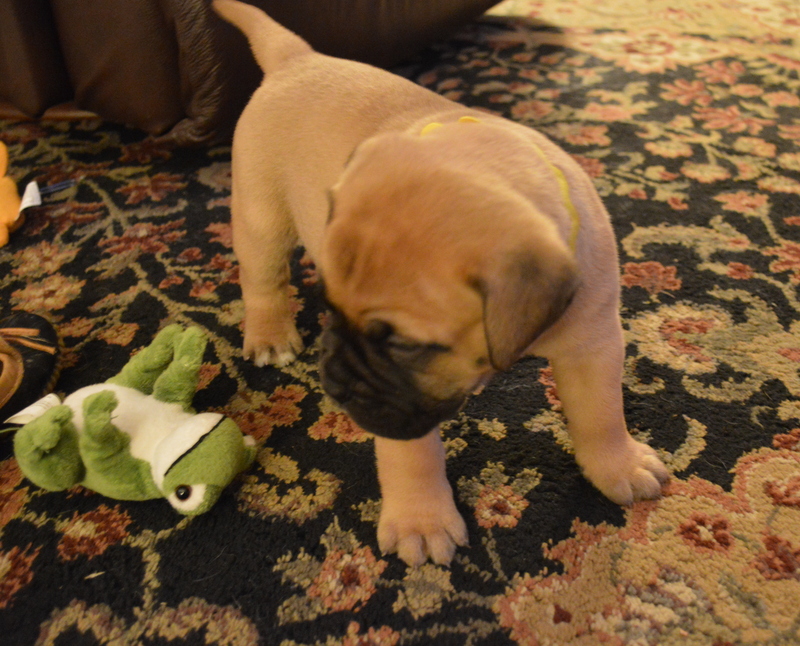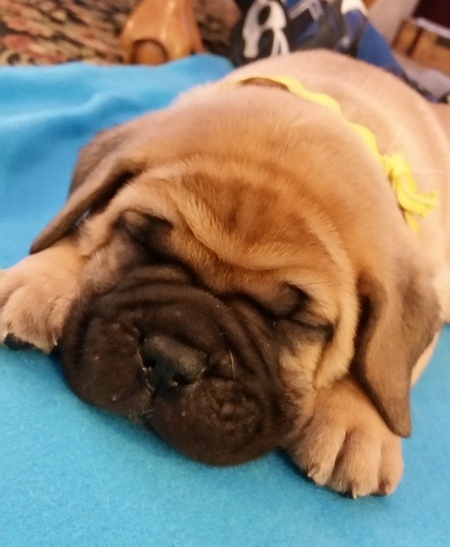 Need to rename this little girl! How about Castle Hill's "She's got personality". She is totally precious...just full of mischief and playfulness.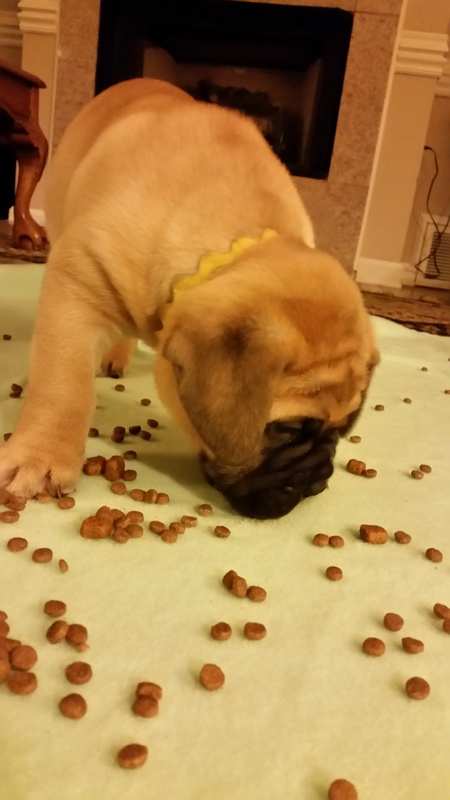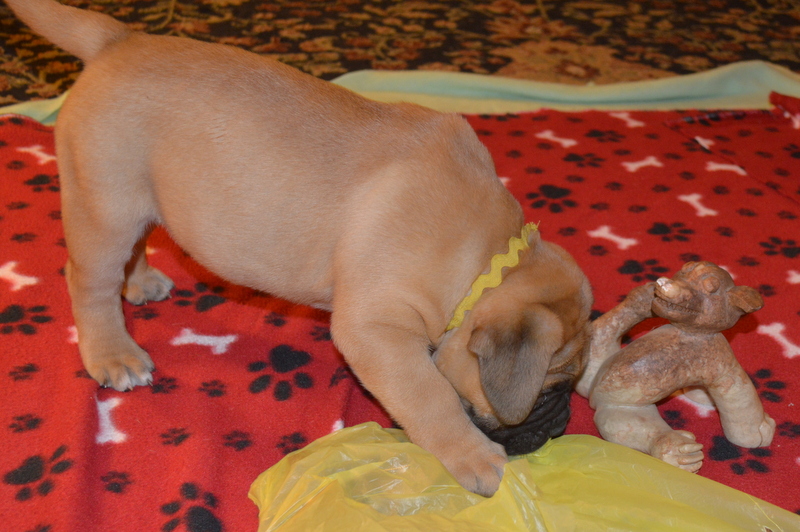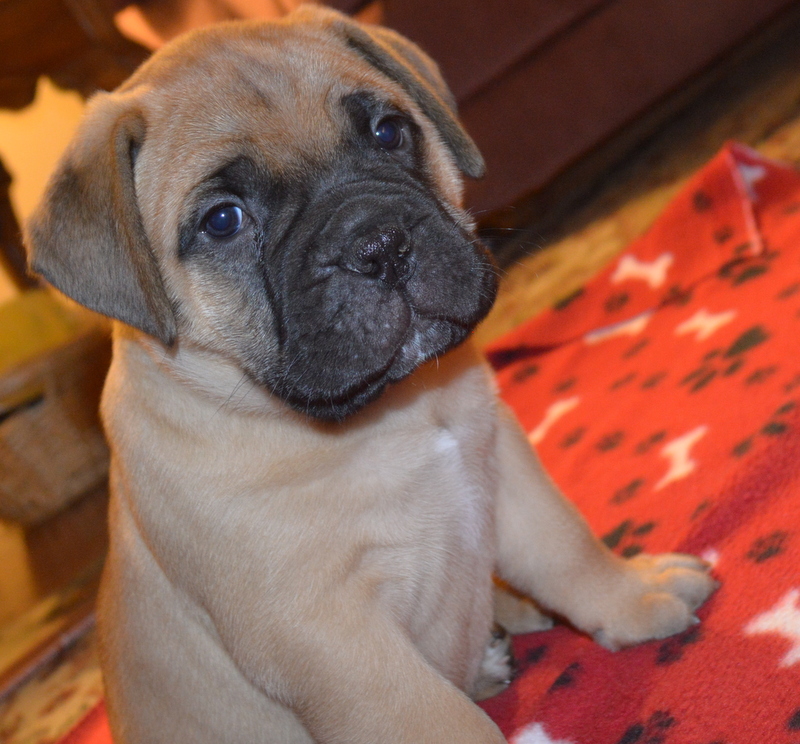 This is my special little girl "Hope"
I didn't have much hope that she would make it...only 6 ounces at birth. I carried her in my blouse the first two weeks of her life and fed her with a small syringe. Today she is thriving and growing. When the time comes, she will need a very special home.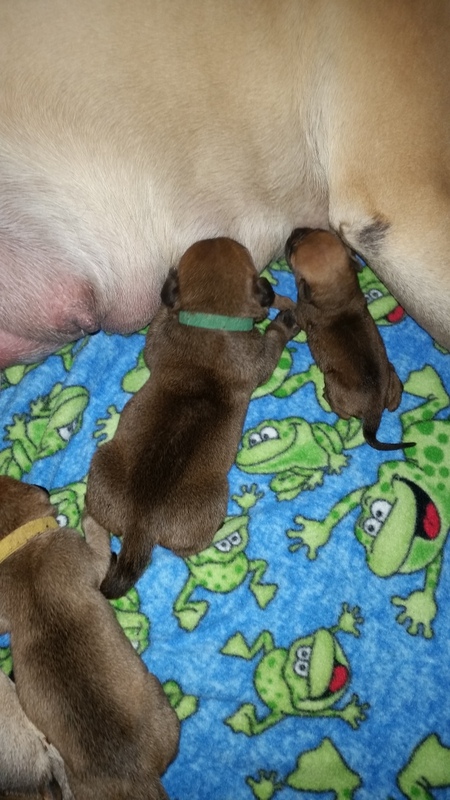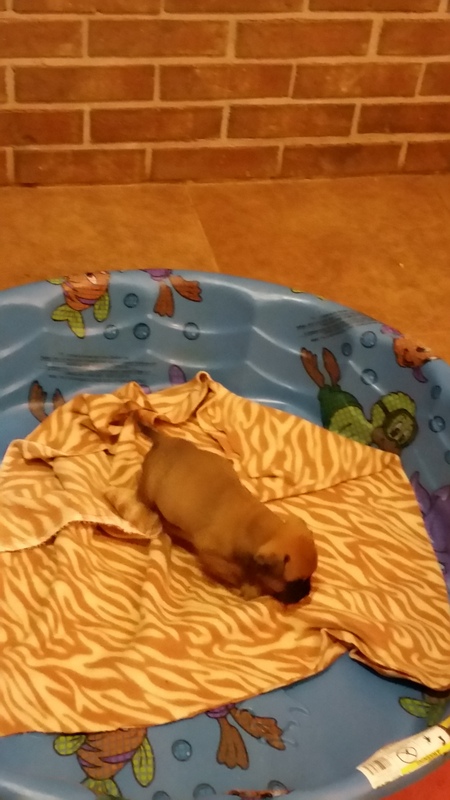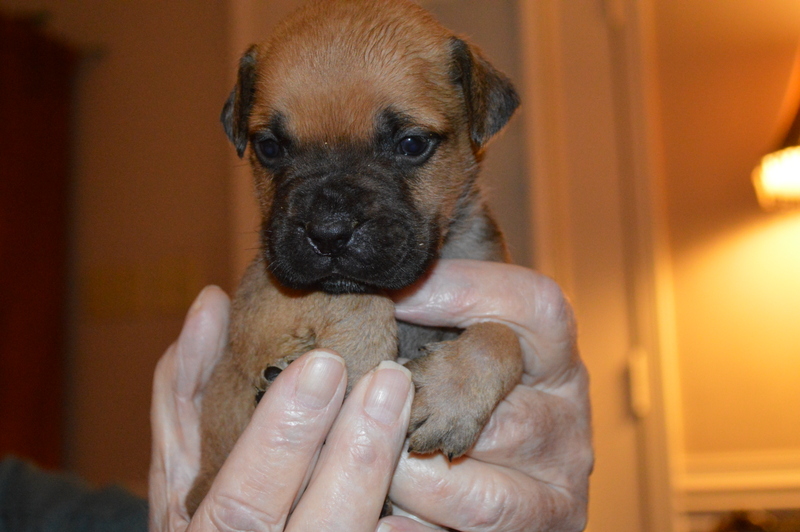 Still Growing. Can you locate her.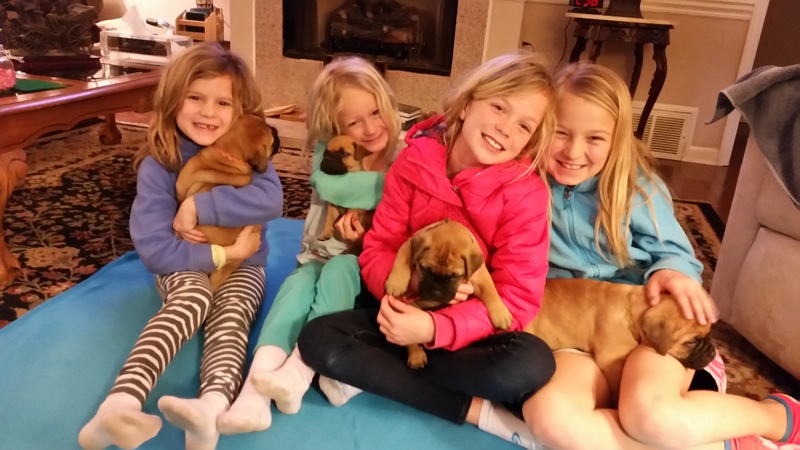 Hope - Second puppy from left.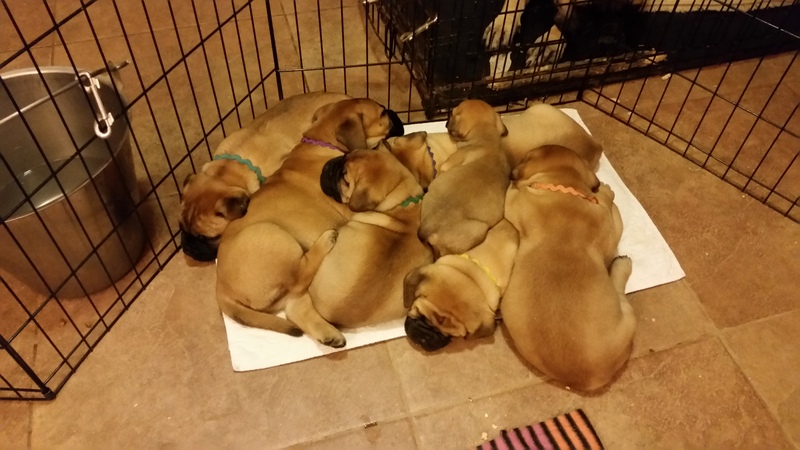 Hope: Stretched accross yellow girl,next to orange.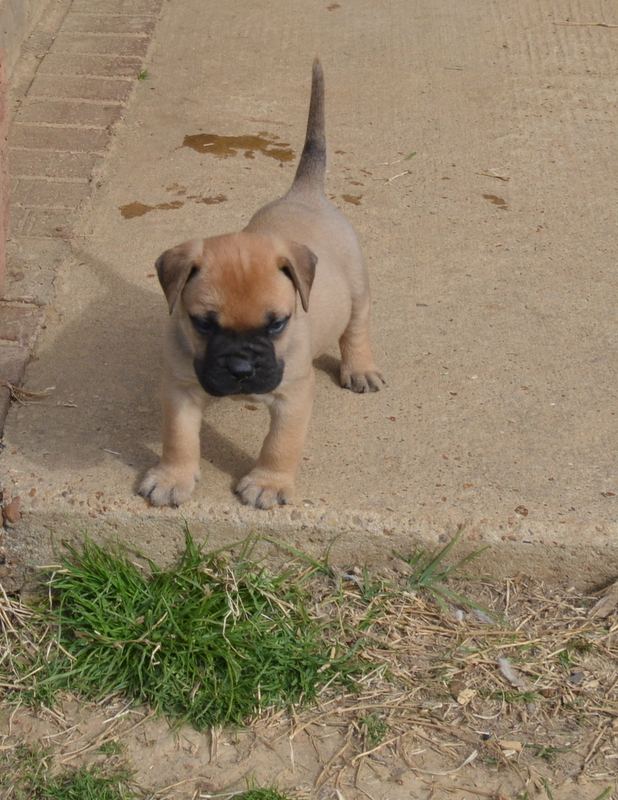 Hope - weighed in at 5.4 pounds 3/8/16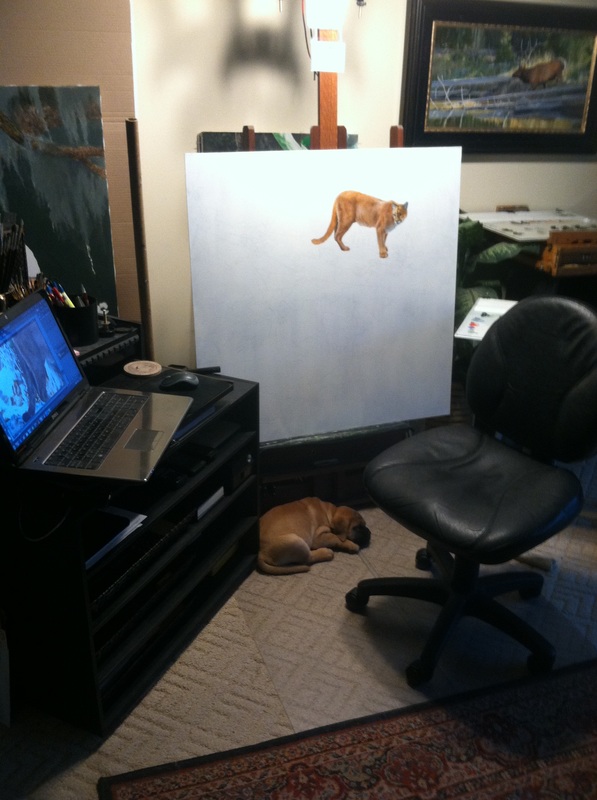 Hope found that forever home. Her new name is "River".  Two days later, she certainly has settled in. Thank you Mark and Ruth!